Create Moments of Joy! This is your challenge.
Take it and run with it!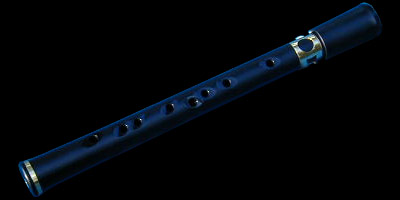 What is it?
The real name is Xaphoon (The Pocket Sax), but I suppose you could call it...





Tell me about the instrument.

It has a two octave range... even plays chromatics.
It plays best in keys close to C (C, G, F, Dm, Am, Em).
It comes with the cap, ligature, one tenor sax reed, and instructions.
The instructions are well-written.


What does it sound like?
The sound is somewhere between a saxophone and a clarinet.
Here's a sample - Oifn Pripetshek (Yiddish Folk Song) (335 kb)


Does it sound good?
It depends how long you've been playing, and whether you're
willing to practice, but the answers kind of go like this...

1 - Now... how do you play this thing?
2 - Did you hear that? I made a sound.
3 - Hey, that's almost like an instrument.
4 - I'm starting to get this..... not bad at all.
5 - Whoever made this is a genius! I like it a lot!
6 - Sounds good. Where did you get it, and what is it?
7 - That is definitely a Cool Little Sax! Keep on playing!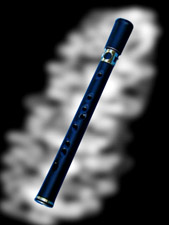 Where can I buy them?
Handmade bamboo Maui Xaphoons, and the plastic Pocket Sax, as seen here,
are available at... Xaphoon.com.



Remember your challenge...



To learn about Xaphoons, and the inventor, visit Xaphoon.com
To enter the world of Saxophones, visit saxophone.org.
CoolLittleSax.com is part of MugglinWorks.com

Copyright 2003 Steve Mugglin